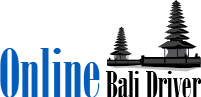 My name is I Wayan Krisna Wijaya
Thank you for seeing more about us. Online Bali Driver is a local tour operator which is located in Jimbaran city, it's only 15 minutes from the airport. We are close from the hotels area such as to Kuta, Nusa Dua, Sanur, Seminyak, etc. So, we are very close to meet you when you need our service. And I would like to introduce myself. My name is I Wayan Krisna Wijaya, mostly people call me Krisna. I have graduated from one of the Hotel University in Bali. I had worked in some Five Star Hotels in Bali, and spent 6 years working with Holland America Line Cruises. I had travelled almost all over the world and met a lot of people. With these experiences I decided to build this Online Bali Driver Company to provide tour and transport service in Bali, the very beautiful island where I am belong to.
Online Bali Driver has been growing very fast together with tourism industry in Bali. In this business we always do our best to win the competition by giving the best service to our lovely guests. In our team, they are all professional in their job with good communication with our client to make sure their tour up to their satisfaction. So, don't be doubt to choose us to be your tour and transport partner in Bali, because your satisfaction is our prime concern.
Office           : Jl. Gua Gong, Bukit Darma Raya VI, Jimbaran-Bali
Phone          : +6281 236 648 476/ +6282 236 260 227
Email           : info@onlinebalidriver.com
Whatapps   : +6282 236 260 227
weChat        : +6282 236 260 227
Line             : +6282 236 260 227