Bali Full Day Ubud Tour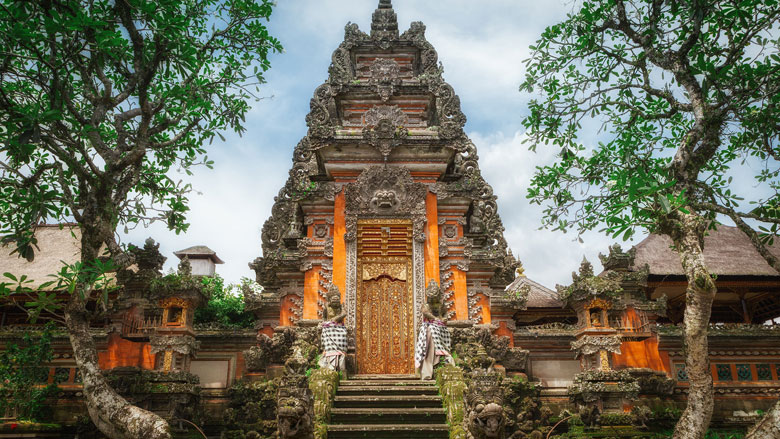 BALI FULL DAY UBUD TOUR
Bali Full Day Ubud Tour is one of the most popular Bali Day Tour in Bali Islands for a Full Day trip to visit tourist destination and other interest places in Ubud Village, the center of art and culture in Bali. Ubud is a District, located among the rice paddies and steep ravines in the central foothills of Gianyar regency. This tour becomes a popular tour from Online Bali Driver. One of Bali's major arts and culture center it has developed a large tourism industry, because this village offered with many kind beautiful art, myth, and history, Ubud become one of the famous village most visited in Bali islands. Is perfect tourist destination for those who love Art and Culture history.
This Bali Full Day Ubud Tour will visit places of interest such as Barong and Keris Dance tells the story about battle between Barong and Rangda, then visit Celuk Village is a traditional village for the incredible gold and silver art,Ubud Batuan Village is a traditional village with beautiful painting art, Ubud Batuan Temple is a local Balinese Hindu temple at Batuan countryside, Tegallalang Rice Terrace is famous tourist destination for beautiful rice terraces, Ubud Monkey Forest is a small forest dwelt by some group of monkeys and other tropical animals, visit Ubud Royal Palace with beautiful Balinese traditional houses as a residence of Ubud King and visit Ubud Art Market is a traditional art market in the center of Ubud village. Below is a short description about the place of interest you will visit during Full Day Bali Ubud Tour.
INTERESTING PLACES TO VISIT DURING BALI FULL DAY UBUD TOUR:
Batubulan is one of the villages in Gianyar regency. Located just 20 minutes from the capital city of Denpasar. In this village, the Balinese will perform the dance and takes 1 hour long. Barong is a character in the mythology of Bali. He is the leader of the hosts of good, king of the spirits and enemy of Rangda. BanasPati Rajah is the fourth "brother" or spirit child that accompanies a child throughout life. BanasPati Rajah is the spirit which animates Barong. A lion shape is represent him often, and traditional performances against Rangda are popular parts of Balinese culture.
BALI TRADITIONAL CELUK VILLAGE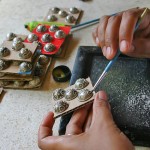 This village is a traditional village located near to Batubulan in the Gianyer Regency where you can appreciate the culture which in many ways is similar to other villages except for one major factor, Celuk Village is well known for the gold and silver handicrafts which are available around this area with reasonable price. There are a lot to see around Celuk Village, as well as the shopping opportunities and the culture of the area is fascinating and relaxing to see where the peace of life is slow and you will find some interesting characters.
BALI TRADITIONAL BATUAN VILLAGE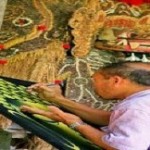 Bali traditional Batuan village is famous with Balinese paintings and as such a famous Bali touris destinations, this village location is about 10 kilometers south of Ubud and 7 kilometers north of Denpasar. It is popular with center of Bali painting arts. We have lots of tours to Batuan and Ubud painters – where you'll see the beautiful paintings and they have Bali paintings for sale too. You will have a chance to see how they do this painting and the details from starting until they finish it. It is a talented job and not all the people can do it.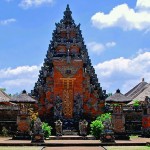 This Bali Batuan temple is a village temple and looked after by the local people in Batuan countryside. The temple is designed full of Balinese ornaments and the roof temple building is made from the fiber of chromatic black palm tree make this temple looks very beautiful to see. this temple location is strategically beside of the main road from Denpasar to Ubud. For over a thousand years, Batuan has been a village of artists and craftsmen, old legends and mysterious tales.
Tegalalang Rice Terrace is very popular tourist attraction for beautiful rice terraces, a lot of tourists who travel to Ubud stopped at this place to see the beauty of the verdant terraced rice field scenery and having their lunch at the restaurant while enjoying the beautiful scenery of rice terrace.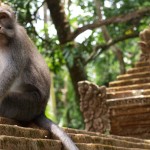 Have you heard about it? Bali Ubud Monkey Forest is located in the center of Ubud village where most of the tourists like to see while they are in Ubud. Bali Ubud Monkey Forest is a small rain forest dwelt by some monkeys and other tropical animals. In Balinese language, monkey forest called WanaraWana also written on the entrance gate before you enter it. So Bali Ubud Monkey Forest is very important function of the continuity the monkey habitat in Bali. Because of that the local community make important role to keep this forest naturally so that all wild animals able to live smoothly.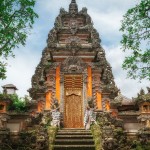 Bali Ubud Royal Palace or Puri Saren Ubud is an Ubud Kingdom Palace with beautiful Balinese traditional houses as a residence King of Ubud. It is located in the center of Ubud Bali with traditional art market just in front of this palace and it is found by Ida TjokordaPutuKandel and he has commanded from year 1800 – 1823. Bali Ubud Royal Palace is an artistic cultural life center; with the traditional market is the symbol of local economic resident.
Bali Full Day Ubud Tour Itineraries :
08:30 – Pick up at the hotel
09.30 – Arrive at Barong and Keris Dance
11.00 – Visit Bali Traditional CelukVilage
11.30 – Visit Bali Traditional Batuan Village
12.00 – Visit Batuan Temple
13.00 – lunch at local restaurant in Ubud
14.30 – Visit Tegalalang Rice Teracce
15.30 – Visit Bali Ubud Monkey Forest
16.30 – Visit Bali Ubud royal Palace and market
17.30 – Drive back to hotel
REGULAR TOUR PRICE :
IDR 525.000/car ( max 6 person)
Inclusion: Car + Gasoline + English Speaking Bali Driver + Parking fee.
NOTE:
Tour duration between 8-10 hours
The tour is Private Tours, means there is no other participant, just only you and your companion
The tour price is not including Lunch and entrance fees.
Pick up area :Nusa dua, Jimbaran, Kuta, Seminyak, Canggu, Sanur, Ubud. ( please contact us for other pick up area and for tour starting time and price)
Please contact us trough whatsapp/viber/line for Fast respond.
Noted : (*) is required.
Guest Details