Bali Half Day Tanah Lot Tour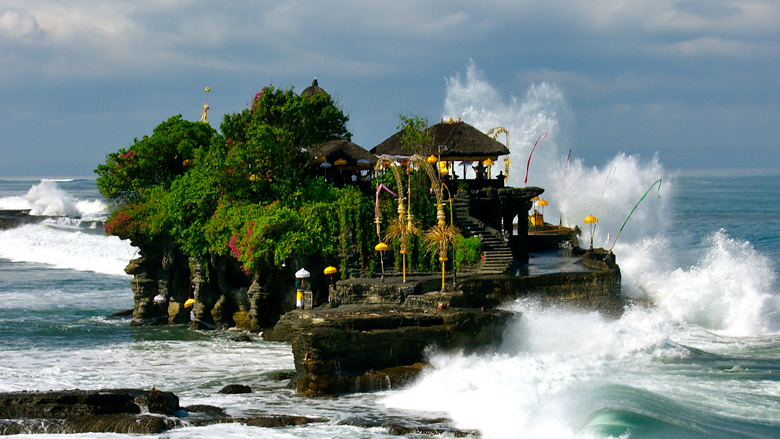 BALI HALF DAY TANAH LOT TOUR
Bali Half Day Tanah Lot Tour is one of the most favorite half day tour in Bali, an other excellent tour from Online Bali Driver by visiting the beautiful Tanah Lot temple or well famous with sea temple facing to Indian Ocean and sunset. It is 6 or 7 hours tour that start from 13.00 PM from your hotel and directly to Taman Ayun Royal temple located in Mengwi,Badung regency, then continue to see Alas Kedaton Monkey Forest ,after that visit Tanah lot temple to see very beautiful temple standing on the rock and facing to Indian Ocean with magnificent sunset. And our professional English speaking driver with private full air-conditioning car transfer to complete your enjoyable on your holiday in Bali.
INTERSTING PLACES TO VISIT DURING BALI HALF DAY TANAH LOT TOUR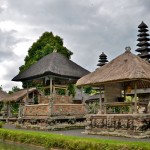 Taman Ayun Temple is a Royal Temple of Mengwi Empire and it is located in Mengwi Village, Badung regency and about 18 Km north side of Denpasar town. The location of this temple is strategic beside of major roadway between Denpasar to Singaraja. It is set on the land which is surrounded by the big fish pond and look like a drift on the water. It owns the beautiful temple building with multi storied roof and Balinese Architecture. The wide beautiful landscape garden in front courtyard to welcome all visitors who come and visit this temple. It is a beautiful place to see during your vacation in Bali. Taman Ayun Temple also have historical values, which makes the regional government of Bali suggests the UNESCO in 2002 that this temple is included in World Heritage List.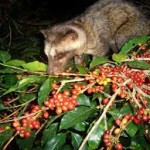 There are many plantations in Bali including Luwak coffee. Visitors can see and learn how to make such coffee in traditional ways. Not to mention they can taste the fresh of Balinese Luwak coffee. What kind of coffee is it? The coffee comes from civet cat's digestion. As a matter of fact, it's the most expensive coffee in the world. Tourists see how people produce it in the plantation. What a great experience!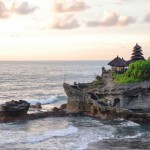 Tanah Lot means "Land in the Sea" it is located in Beraban village, Tabanan regency, about 20 kilometers from Denpasar. The temple sits on a large offshore rock which has been shaped continuously over the years by the ocean. Tanah Lot Temple is one of Bali's most important landmarks, everybody knows for its unique offshore setting and sunset backdrops. An ancient Hindu shrine perched on top of an outcrop amidst constantly crashing waves; Tanah Lot Temple is simply a must to see during your holiday in Bali.
BALI HALF DAY TANAH LOT TOUR ITINERARIES :
14.00 – start from hotel
15.00 – Visit Taman Ayun Temple
15.30 – visit Luwak Coffee plantation
17.00 – visit Tanah Lot temple
18.30 – Back to hotel
TOUR PRICE :
IDR 400.000/car ( max 6 person)
Inclusion : Car + Gasoline + English Speaking Bali Driver + Parking fee
NOTE :.
Tour duration around 6 hours
Pick up area : Nusa dua, Jimbaran, Kuta, Seminyak, Canggu, Sanur, Ubud. ( please contact us for other pick up area and for tour starting time and price)
The tour is Private Tours, means there is no other participant, just only you and your companion.
Fast respond (Whatsapp/VIBER/LINE) is suggested to contact us for more details or booking the tour.
Noted : (*) is required.
Guest Details