BALI CAR RENTAL WITH DRIVER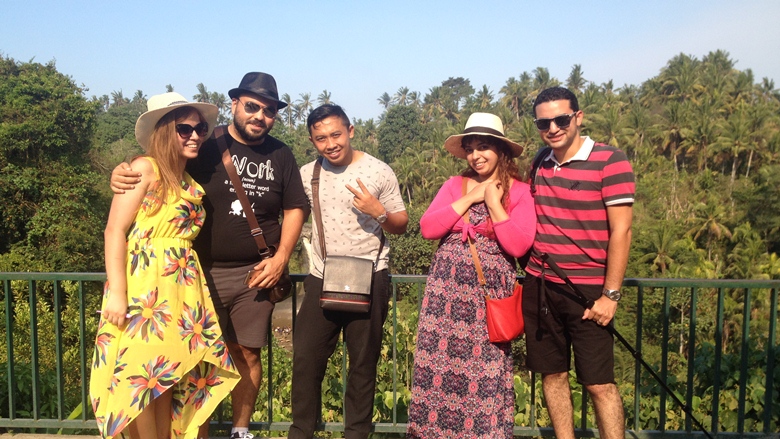 BALI CAR RENTAL WITH DRIVER
Bali is a small island in Indonesia which is famous with tourist holiday destination. There are a lot of things you can do in this island of God. Sightseeing is one of popular thing to do to see beautiful panorama of this island which is you can choose yourself where to go because this tour can be divided into some destinations in a day, that is why choosing the right Bali car rental with driver is needed to do because there are a lot of drivers you can find but recommended one is better.
Bali car rental with driver also provided by Online Bali Driver private day tour in Bali. This company is managed by local Balinese people to provide good service for people who need to do sightseeing tour, Bali activities, and also free to make your own destination but of course through our discussion to fit the route, time, with affordable price. Our drivers are recommended at trip advisor because after every tour we have, we always suggest the guest to share their experience with us on trip advisor so that people will know how our performance and service is. So what are you waiting for??? Let's enjoy the beauty of Bali Island with us!! Drive with friendly friends from Bali with affordable price and convenience private AC car.
Price for Bali car rental with driver is depending on time and destination. Full day tour is about 8-10 hours and could be longer is depending on situation on that day. There are some tours that you can choose, such as full day Bali uluwatu tour, ubud tour, tanah lot tour and the price is 500k/car and the car is good maximum for 5 or 6 persons. Every tour they have some beautiful and interesting places to visit, such as Uluwatu tour is south side Bali tour  which is start from beaches like Pandawa beach, Dream land beach, Padang-Padang beach( water sport activities is optional) only you need to pay maximum 15k to enjoy beautiful beach in south side of Bali. Beside of beaches, we can visit Bali culture park or well famous with GWK or Garuda Wisnu Kencana where we will see big statue God of Wisnu and the story of Garuda as God of Wisnu animal. Traditional dance also performed there like Barong dance, kecak and fire dance which tells the story of Ramayan in Hindu religion. For the entrance ticket is 100k/person for foreigner and for Indonesian citizen is 50k/person.
Last trip will stop at Uluwatu temple and kecak fire dance. Uluwatu is the name of the temple and which has meaning "ulu" is on top and "watu" is stone or rocks, so Uluwatu temple means temple on top of rocks. In this temple we can enjoy the beauty of temple itself, but there are a lot of monkeys around the temple that you need to aware because they might grab your sunglasses or other small thing. From this temple too we can enjoy magnificent sunset from the cliff meanwhile enjoying kecak and fire dance. So don't wait longer to enjoy it! Experience your holiday with us to make more memorable one.
Enjoy your holiday with more tours and Bali activities with us by visiting www.onlinebalidriver.com and get special price now!!