DAY BALI DRIVER CAR COST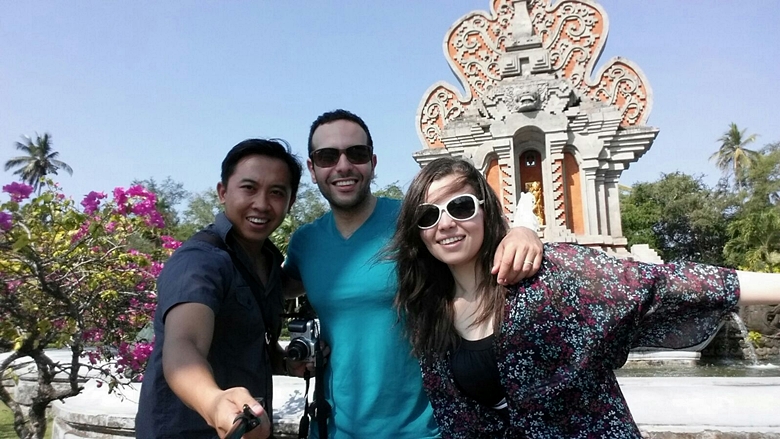 DAY BALI DRIVER CAR COST
Bali is very famous island for tourist's holiday destination; it has beautiful beaches, unique culture and friendly people. This condition make people feel comfortable to visit Bali to spend their holiday with a lot of activities that they can do in Bali. Finding day bali driver car cost  can be very important because your holiday can be more fun depend on who is your partner or driver that will take you around.For tourists that love surfing, there are a lot of beaches that have good wave such us: kuta beach, Dream land beach, Padang-Padang beach, Echo beach and many more.
Sightseeing tour in Bali is one of the favorite things to do especially for the first timer and want to know about Bali. There are so many beautiful places to see such as: temples, art villages, rice terraces, water falls, and traditional Balinese dances. To enjoy these tours, you can find your own driver and tour guide easily in Bali because there are a lot of tourist information along the road like Kuta, Sanur, Seminyak which offer you tour and activities. Finding how much day bali driver car cost is quite easy but not really easy with a good service and cooperative driver. The best way to find it through recommendation from friends or look at TripAdvisor that you can always access from your phone with free WI-FI at some cafe or store in Bali. On TripAdvisor, you will see how good the performance of some drivers in Bali is by seeing their review and together with the price. So it will be easier to find cost of car and driver in Bali for a day with good service.
With this article we will introduce you to Online Bali Driver as a local tour organizer in Bali. We are Bali private drivers and guides are always available to drive you around to see beautiful places in Bali. Our Bali drivers are good English speaking to ensure to make our clients happy with our helpful attitude. Our company proudly offers to you a variety of half day and full day tours and also Bali activities such as: water sport, white water rafting, Bali spa, mount trekking and so many more for you to enjoy.
For the price or day bali driver car cost we charge depend on distance and time. Our full day tour is about 8-10 hours and will be extra charge after 10 hours.  For full day tours, there are some choices that you can do according to route that fit in one day. Most favorite tour is full day Bali ubud tour because in one day, it will start with traditional Barong and Keris dance, art villages where you will see how Balinese make or do Batik at Batubulan village, how Balinese do the painting in Batuan village, silver and gold smith at Celuk village, wood carving at mas village. After that, you can see a beautiful village temple in batun with Balinese architecture, then Tegenungan water fall where you can swim and enjoy the panorama. After that tour will be continued to a local restaurant with view of rice field around ubud with good price and variety of local and western dishes. After you have enough rest and good lunch, it is the time to enjoy walking and enjoying the view of rice terrace in Tegalalang village before we end the trip at Royal palace ubud and art market. If you like to see something else on the way during the tour, please don't be hesitate to tell your driver and he will be very happy to drive you. For this tour we charge 500k/car which are good for 5 people maximum for your convenience. For other prices may visit our website: www.onlinebalidriver.com.
Enjoy Bali rafting, Bali safari and Marine Park, with special price and excellent service.